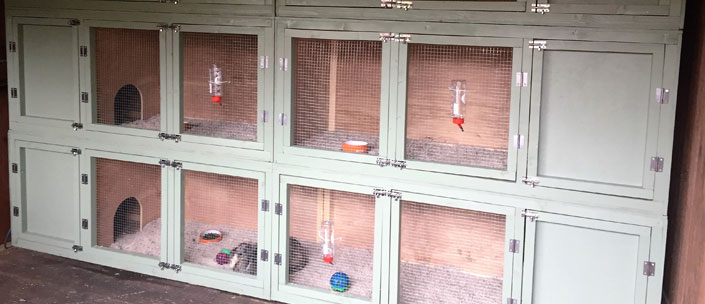 Rabbit Boarding
Your rabbit will be safe and secure in a bespoke rabbit shed where hutches are situated. The hutches will be large enough for your rabbit to stand on his/her hind legs and to stretch out, according to the Rabbit Welfare Association recommendations.

There is one 10ft hutch that can accommodate up to 4 bonded rabbits. Your rabbit will be given daily exercise in a safe and secure run.
Due to having sensitive tummies, you will be required to provide your rabbit's regular dry food, but vegetables and hay will be provided.